Lodges 'Les schistes' & 'La Coumeille' TAUTAVEL (66)
We could write as much as we like but no description can rival one night spent in our two country gîtes located at Mas de Las Fredas, a tiny hamlet belonging to the village of Tautavel in France's Pyrénées-Orientales (département 66). Tautavel itself is renowned today for its celebrated Museum of Prehistory, housing Europe's oldest known human remains discovered in a cave here, and it stands full square on the Wine Route.
The farmhouse, built in the 14th century and lived in by our family until the 1960s, stands below the castle of Queribus in the midst of our finest schist terroirs.
It is here that you can truly realise the craft involved in a winegrower's work. The pattern of vineyards exactly reflects the lie of the land, up small valleys here or covering a hillside there, the steep slopes hard to work, the typical Mediterranean garrigue bush land everywhere around. The calm of the place! A haven for relaxing and reflection.
There's lots to do using the gîtes as a hub. There are hiking paths galore, whether you're on foot, horseback or bike… It's also an ideal location for visiting the Cathar castles as well as the archeological sites in the département (Tautavel, Belesta…). In summer, there are places to swim in the nearby rivers (Duilhac gorge) or at the sea where the nearest coastal resort is only a thirty-minute drive away.
Don't forget to ask us about anything to do with wine: a visit to our winery, private tastings of our different cuvées or, if it takes your fancy, a guided tour of the vineyards.
Each gîte occupies around 70 square metres. They are both classified with 3 wheat ears (top rank). Each one has two bedrooms and all the mod. cons. (dishwasher, fridge and deep-freeze, washing machine, microwave, TV, internet access…) and, of course, an outside barbecue.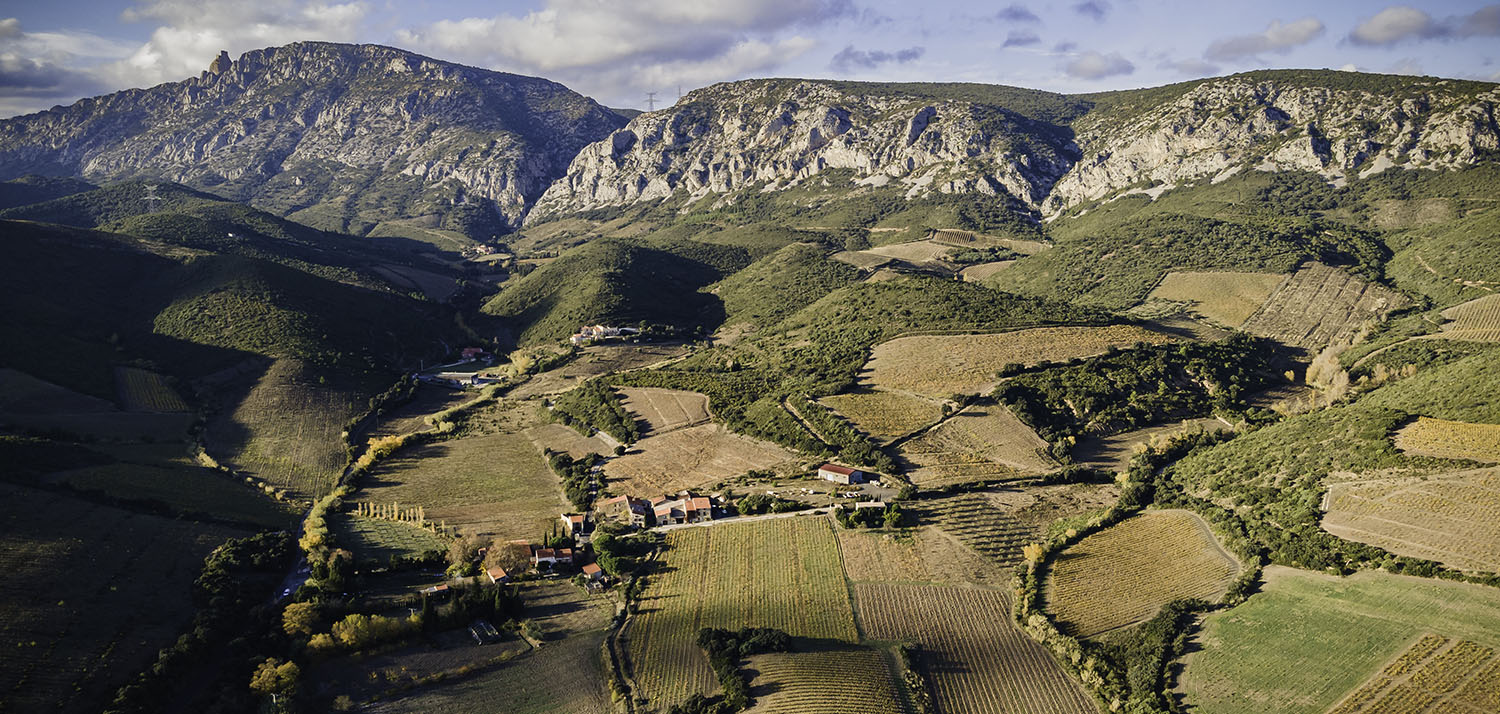 Photo gallery "Les Schistes"
Photo gallery "La Coumeille"